Nov'22·Jordi Capdevila·3 MIN
Benefits of implementing programmatic OOH advertising in your business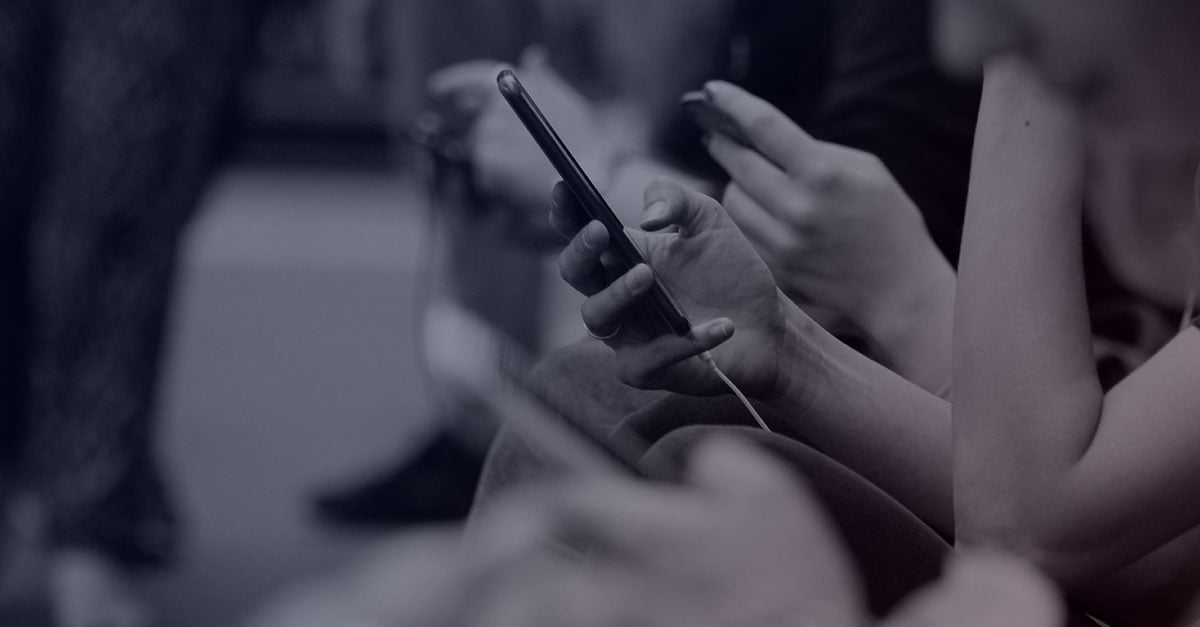 Get the latest news about Contextual Advertising right into your inbox!
Why Programmatic OOH Is The Future Of Online Advertising
There are over 100 blogs online that talk about posting content on social media at the right time for better reach. Almost each of them addresses the short attention span of viewers and how to remedy it. On average, an adult is exposed to somewhere between 6,000 and 10,000 digital ads per day. A large-scale study of eBay ads found that up to 4,100% of brand ads' effectiveness was overestimated. Content overload causes 'banner blindness' which makes it difficult for advertisers to cut through the clutter and make an impact on their audience.
That being said, how can out-of-home (OOH) advertisers warrant a lift (a phenomenon where an ad fueled a behavioural change in a buyer resulting in sales) when traditional online advertising fails?
Surely you must think that you can continue to try online advertising until you hit bullseye…
Think again.
According to a study, people have become immune to online advertising so much that the majority of them can't even remember the last ad they saw online. Many have even started using ad blockers - and they are becoming the new face of privacy.
Less Banner Blindness More Conversion With Digital OOH
For years now advertisers have been using out-of-home advertising to reel in customers. In recent years, outdoor advertising has gone digital, making it digital out-of-home (DOOH) advertising. Thousands of screens are installed all over the world. Next to highways, elevators, and vehicles, on street furniture, in points of care, and shopping malls, airports, and entertainment venues.
But the question remains, do they work?
According to the latest Digital OOH Advertising Report from Nielsen and the Outdoor Advertising Association of America (OAAA), the answer is yes.
In addition to a good lift rate, DOOH also ensures the conversion rate that advertisers aim for.
A New Approach to Advertising With Programmatic OOH
The pros of DOOH are crystal clear, i.e. it produces a high level of awareness and recalls along with promoting engagement and customer action. However, digital out-of-home advertising becomes more powerful when programmatic abilities are added to the picture.
In simple terms, programmatic DOOH or pDOOH is the automated buying, selling, and delivery of DOOH advertising using a specialized platform. It gives you access to colourful, large-format digital displays on the same platforms that you use to run your current programmatic campaigns.
What makes programmatic OOH so perfect for advertisers is the fact that it is data-driven targeting combined with mass reach and scale that makes use of real-time data from a variety of sources to offer a comprehensive picture of where and when consumers are spending their time.
Key Reasons To Implement Programmatic OOH In Your Business
Implementing programmatic OOH or pDOOH is similar to programmatic advertising. Advertisers set demographic and other conditions for their pDOOH campaigns along with campaign duration and budget. Most importantly, they benefit from the opportunity to handpick their DOOH screens in locations where they think the customers are most likely to react. Then, they can bid for these spaces and have the rest of the process automatically carried on.
Let us take a look at how you can benefit from implementing programmatic OOH in your business.
Programmatic OOH is contextually relevant
Programmatic OOH is outdoor advertising, only better. It allows advertisers to buy ad space based on a set of criteria. This means you can set the context that can trigger a behavioral change in your customers. Having this control takes advertising to a new data-driven level where you spend less time advertising to the wrong crowd.
Programmatic OOH leverages AI
The in-built AI and ML feature enabled in programmatic OOH allows you to change your messaging and tone based on the target audience. Foodora teamed with Hivestack for a campaign that used weather, time of day, and location data to monitor customers' responses. This campaign was a huge hit!
Programmatic OOH maintains a dialogue with other channels
Advertising never happens in isolation! Similarly, programmatic OOH generally forms an effective multi-channel marketing campaign. We can see this with QR codes displayed on buses or digital panels that offer meal discounts to nearby hotels. OAAA even collected data to prove its effectiveness.
Programmatic OOH reaches the target audience in real-time
OOH advertising is location specific whereas programmatic OOH is audience specific. With the programmatic side of things, you get to choose where and when the ads would be displayed and with the OOH side of things, your target audience gets to see your ad. This way it's more accurate and you can monitor responses in real-time to make any changes if needed.
Seeing into the future with Programmatic OOH
Using Programmatic OOH can be beneficial to your business as it is convenient and flexible. You can create, optimise, run, and report on a campaign all within the DSP all the while enjoying the freedom of no contracts. Using real-time data through the DSP dashboard enables you to monitor impressions as and when it is registered.
In recent times, OOH has transformed with a little help from AI and tech. Programmatic OOH undoubtedly comes with a set of disadvantages but it offers an array of possibilities for businesses that is hard to deny.
5 ways to ace advertising in the cookieless future
See next