Aug'23·Jordi Capdevila·2 MIN
CTV advertising: Everything you need to know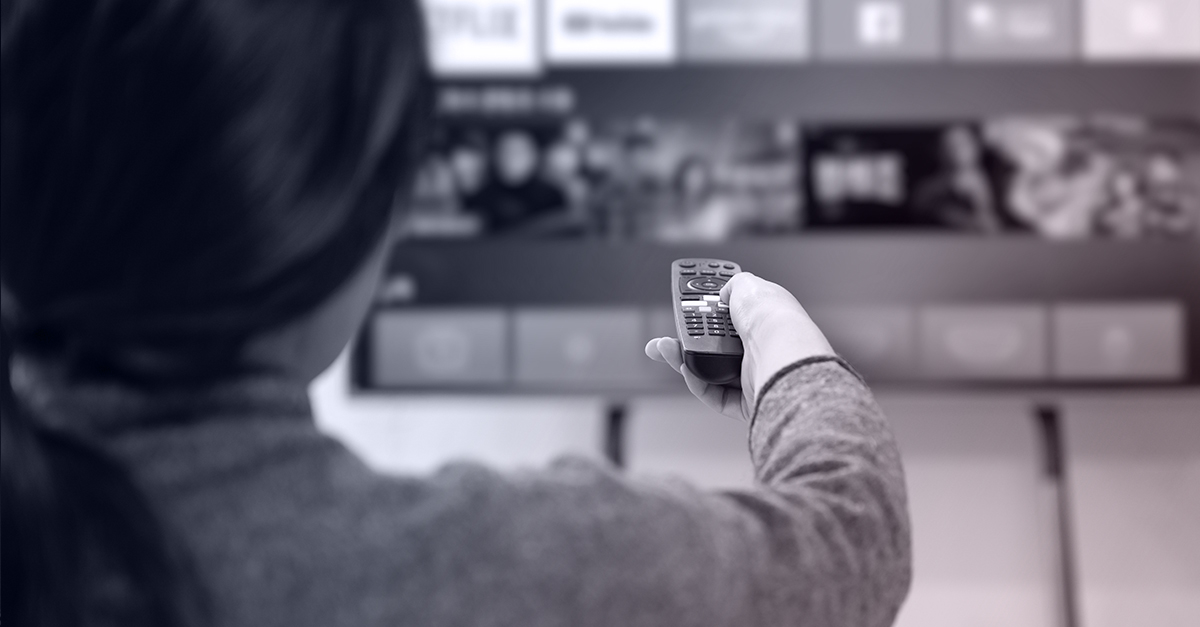 Get the latest news about Contextual Advertising right into your inbox!
Connected TV or CTV, is a device connected to or embedded in a television to support video content streaming. The smart or connected TV's built-in internet capabilities allow users to pick from a wide range of online content and seamlessly stream through over-the-top subscription services like Netflix and HULU, popular OTT platforms.
Internet-connected devices like Smart TVs have become one of the most sought-after products in the last decade. Access to OTT video streaming has become a must-have, especially among the younger generations. Statista's 2023 research revealed that 92% of US households were reachable by CTV programmatic advertising, while Gen Z and Millennial CTV users amounted to more than 110 million.
With the rapid change in opting for CTV experiences over linear television and the solid foothold OTT platforms have gained globally, advertisers have quickly noticed the digital migration, putting CTV targeting in the spotlight. Despite the slowdown triggered by the pandemic, the research reported that CTV ad spending in the United States increased by 33% in 2022. The latest projections suggest that the expenditure will more than double and surpass USD 38 billion by 2026, accounting for more than 5% of US ad spending.
CTV targeting: For the new era of television
With a higher viewership, increased streaming time, and higher revenue numbers; the explosive rise of CTV and OTT services has powered an evident shift in advertising spending. Revenue in the OTT Video segment is projected to reach USD 315.50bn in 2023, with OTT Video Advertising being the most prominent segment having a market volume of USD 206.90bn in 2023. A report suggests that nearly 50% of marketers would spend more on CTV targeting if they had high-quality data to back their targeting strategy.
Like most other new areas of advertising, CTV targeting has its challenges.
Since it's a relatively new ad space, there are a lot of knowledge gaps. This makes it harder to get organization buy-ins and budgets for exploration. Additionally, audience fragmentation across platforms and devices makes audience targeting tougher.

Measurement and tracking of campaigns on television have always been challenging. With CTV involving multiple devices, how can marketers track campaign performance or understand if the ads reach the desired target audience? The lack of standardized measurement makes it hard to evaluate the effectiveness of campaigns.

Ad blocking and ad fraud continue to be significant challenges in CTV targeting.

With access to limited audience information like demographics and geography, audience targeting poses a challenge. Marketers need access to audience data to create effective CTV targeting strategies that deliver ads to the right audience.

Limited ad inventory makes quality and scale difficult, as limited spots are available during peak viewing times.
Contextual advertising and CTV targeting
A strategy that is purely driven by the analysis of content and context, contextual advertising can enable marketers to overcome these challenges and enhance CTV targeting. Unlike behavioral targeting, which requires audience data to aid CTV targeting, contextual AI focuses on targeting specific audiences by placing ads alongside relevant content that aligns with the audience's interests.
For example, contextual advertising can enable sports and fitness equipment or apparel brands to target viewers interested in live sports and sports-related shows. The ads displayed are relatable and lie within the viewer's realm of interest, increasing visibility and reducing the possibility of showing the ads to viewers who are less likely to be interested in the product.
Contextual advertising-backed CTV targeting is more effective than demographic or geography-based targeting. It allows brands to render ads to viewers who are more likely to have a genuine interest in their products or services and not just show ads based on age or location.
With this, marketers also elevate brand safety, brand suitability, and user experience -
Improved understanding of viewer interests

Ads that are non-intrusive and relevant to the content being viewed by the audience

Messaging in line with the brand's ideas and values

Compliant with all privacy laws as it does not leverage third-party cookies
CTV advertising is building future-ready strategies and brands are already leveraging it to steer ahead. Have you explored CTV targeting yet?
Context rules with attention
See next