Mar'23·Jordi Capdevila·3 MIN
How data privacy benefits both advertisers and consumers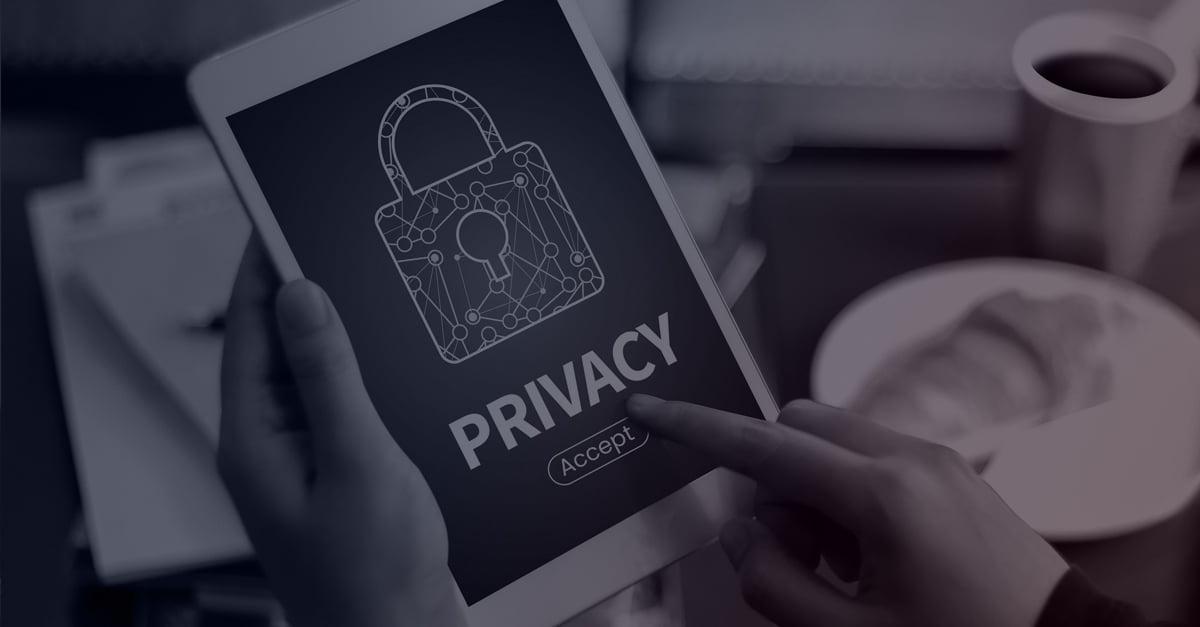 Get the latest news about Contextual Advertising right into your inbox!
The 21st century's ever-changing advertising landscape is powered by one central element - data privacy. International privacy laws like GDPR and CCPA have been crafted and implemented globally, keeping customers and their personal data at the forefront. With governments worldwide implementing data privacy laws and Google's announcement to eliminate third-party cookies nearing, digital marketing and privacy have become hot topics that continue to receive mixed views.
As third-party cookies fade away, marketers fear that digital marketing, as they know it, will change forever, impacting their go-to strategies to reach target audiences with relevant ads. Behavioral targeting and being bombarded by ads have changed consumer perspectives about brands and how they leverage user data for advertising over the years. Consumers have become increasingly concerned about their personal information, how brands use them, and who all have access to their data.
According to a survey, 62% of Americans believe it is impossible to go through daily life without companies collecting their data. 79% of Americans are worried about how their personal information is used by companies, while 81% of consumers feel the potential risks they face from data collection outweigh the benefits. A Statista report revealed that 51% of marketers stated that third-party cookies were essential for their current marketing strategy as they contributed to most of the data used by their company.
These numbers give a rough idea about today's digital marketing and privacy perspectives of both marketers and consumers. However, the market leaders are far ahead - they have embraced this change as an opportunity to change consumers' perceptions and win them over while complying with all data privacy regulations.
The end of third-party cookies marks the beginning of a new digital marketing era.
We surveyed in collaboration with YouGov, Seedtag: Understanding Consumers' Perceptions Of Online Advertising, where we spoke to 3000 adults across 6 countries. 53% of respondents revealed that they reject cookies on certain websites, 32% said they denied it on all sites, and 12% said they provide false information when filling out cookie consent forms.
Only 17% of respondents felt positive about brands using their personal data to serve ads. This revealed that many consumers feel negative about their data being used to tailor advertising to them. Additionally, over half of the respondents find that the ads they are served online are irrelevant.
Modern consumers are increasingly aware of how their personal data is used for advertising purposes. Relying on outdated techniques will hugely impact marketers as their brand's ROI will take a dramatic hit. Today's consumers demand innovative advertising techniques that are privacy-first, relevant, and non-invasive.
Data privacy is no more an option but a must-have, and marketers who understand the benefits of this shift stand to win big.
The spotlight on data privacy: A win-win for marketers and consumers
The phasing out of third-party cookies is an opportunity that marketers must make the most out of. It is an ideal chance to gain consumer trust, revamp digital marketing practices, and chart a new strategy that enhances brand value and positioning. Consumers seek transparency, value, and relevance from brands, and marketers can deliver on this by looking beyond traditional marketing practices that consumers are evidently tired of.
This is where contextual advertising solutions mark their return as an ideal strategy. Backed by next-gen predictive technologies like Artificial Intelligence (AI), Machine Learning (ML), and Natural Language Processing (NLP), contextual solutions empower marketers to enhance their understanding of consumer interests and deliver contextually relevant ads.
Contextual advertising offers marketers an intelligent way to deliver ads on relevant websites that target relevant audiences without using cookies. Contextual AI analyzes a page's written and visual content, providing brands with the most optimal areas to advertise.
What's in it for marketers?
An opportunity to gain customer trust and build the brand's reputation
Appear alongside content that aligns with the brands messaging and value proposition
Create visually appealing in-content creatives
Embed ads within high-quality content and grab attention
Enhance consumer engagement with contextually relevant ads
Curate non-intrusive user experiences
Rate high on brand safety and suitability
Higher ROI and brand recall
Stay compliant with all data privacy regulations
And for consumers? Well, it checks off all their boxes
A highly safe browsing experience
Personalized and contextually relevant ad strategies
Creative and visually appealing ads
Content that lies within their realm of interest
Non-intrusive browsing experience
Our survey uncovered that 53% of users believe ads embedded within high-quality content were more likely to grab their attention. Also, 50% of participants considered creativity and visual content among their top 2 most important factors in an advertisement's recall value and appeal.
Context plays a critical role in creating an effective digital marketing strategy. Consumers are 177% more likely to feel positive about ads that show up in relevant content. It's safe to say that advertisers and consumers have a lot to gain from the data privacy regulations that are coming into play. All it takes is the right strategy to maximize benefits and prevent brands from losing market share.
Eurail's contextual strategy in collaboration with us strengthened awareness in the USA and saw a 56% increase in online ad recall!
Want to explore the world of contextual advertising with us? Drop us a line today, and we'd love to partner with you on this journey.
Zero vs. First-party data: 4 key differences you must know
See next