Jan'22·Andrés Auchterlonie·3 MIN
Positioning your native advertising with the customer journey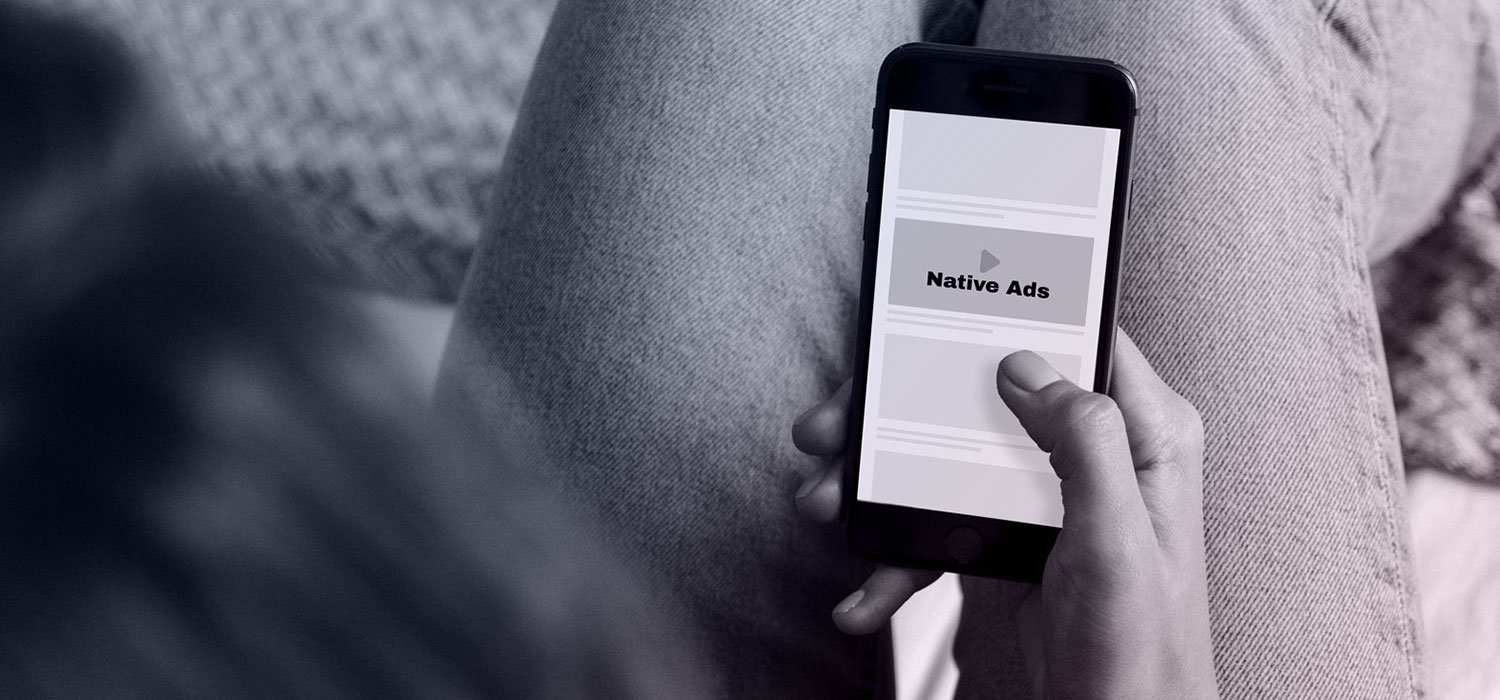 Get the latest news about Contextual Advertising right into your inbox!
You would have come across the phrase native advertising as you look into the various options to help you achieve your business and marketing goals using digital ads. It has been a part of the digital advertising space for a decade now with initial usage by Facebook, but its roots go all the way back to the early 20th century, when a Cadillac sponsored article "The Penalty of Leadership" was placed as an ad in a single edition of The Saturday Evening Post.
Native advertising is a form of paid content that, despite what the moniker may suggest, is actually sponsored content, not natural. Rather, it is a sophisticated and modern means of contextual advertising by which brands and businesses can position and present advertising content to their desired audience. Seamlessly integrated into the content the target audience is consuming, native ads are non-intrusive and more appealing to consumers. Native ads mimic the look and feel and intent/tone of the natural aka organic content on the webpage or app the audience is perusing and can be in the form of videos, infographics, articles, podcasts, and more.
Consumers want to purchase from brands that they trust:
Increasingly, brands are being judged for not just who they are, but what they do. So, it becomes essential that brands keep the promises they make and that they aren't in your face with their advertising tactics. Enter native ads, which are a great way to offer engaging, appropriate, helpful content that consumers want, and which leads them to be willing to trust the brand that has provided the content.
Consumers want to be amused, entertained, educated:
Create relevant, compelling, and interesting content that is useful to the consumer through native advertisements. And don't just stick to articles or social media spots. Think outside the box, like GE and Panoply, who came up with a podcast that used GE technology naturally in its storyline, while entertaining its audience. Even when you are using social media, be creative. Take the example of Nickelodeon, which created an Instagram filter where people were ascribed a SpongeBob character. Placed alongside other organic filters, but clearly showing the Nickelodeon brand, this is a fun, interactive, and memorable piece of native advertising that improved brand awareness and likeability.
The three phases of the consumer journey and how native advertising can help at every stage
The consumer journey refers to the interactions that the customer has with a business, as seen through the eyes of the customer. In the digital sphere, this means the path traversed by a consumer as it relates to your business. The consumer journey for today's digital customer encompasses multiple touchpoints: brand awareness, social media, online consumer data, customer browsing history, transaction details and online customer service exchanges (including post service or purchase).
Phase 1 is all about awareness and discovery. When a consumer finds themselves in need, they start searching. For example, take someone who has been invited to a first birthday party, who needs to purchase a present for the child. She fires up her browser and starts a search on appropriate first birthday presents. And if you as a brand have content out there in the form of a blog, article or video that helps her, you have raised awareness.
Phase 2 is about evaluating and considering options: Once a consumer knows what they are looking for, the next step is to compare options. This could include figuring out what brands offer the possible products, checking reviews of the brands, doing a price comparison between the options, maybe even watching product videos. And if your brand has an explainer video of the benefits of a wooden building blocks set and/or pull toy for a toddler, then that's your in with the customer.
Phase 3 then is about the selection and purchase decision: Once our birthday party attendee has decided which exact toy she wants to buy for the birthday baby, she has to narrow down which brand she will go with. And this is where your ability to showcase the advantages of your brand's option, come into the picture. Whether that is your excellent customer service, generous return and refund policy, or the superiority of your brand's toy, having native ads that speak to this will send the customer, and her purchasing power, your way.
Creating a personalized, seamless, omnichannel experience for your customer's digital journey is the best way to accomplish your goal, be that to raise consumer awareness of your brand, improve your brand's image, or – and possibly most significantly, influence the consumer's purchasing intent. At Seedtag, we create exactly such possibilities for our clients, using contextual advertising. Do reach out to us to understand how we can help you become the brand of choice with your target audience.
What is Zero-party data and how can you use it effectively?
See next