Feb'23·Andrés Auchterlonie·2 MIN
Seedtag x Valentine's: The exclusive V-Day trends report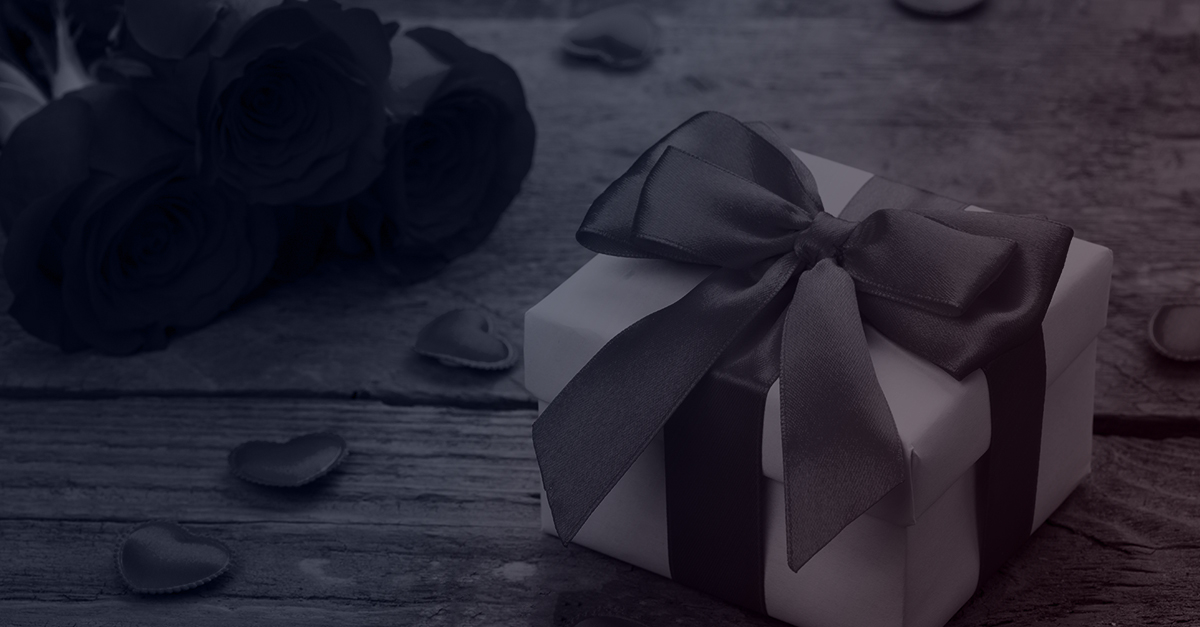 Get the latest news about Contextual Advertising right into your inbox!
It's that time of the year again - the roses are in full bloom, lovers unite, and there's a little bit of Cupid's magic everywhere. With Valentine's day right around the corner, consumers are already on the lookout to pick the ideal gift for their partners. While forward-thinking consumers begin their search early, they are not particularly looking for ideas focused specifically on Valentine's Day.
During Valentine's Day, however, more precise content searches are at their peak. What are the best plans for February 14th, gifting ideas for couples, curated experiences, and more. Right after this day, searches soar around celebrity updates. Many want to know what Valentine's Day was like in Tinseltown, what their favorite celebrity couples were up to, and what's the latest romance that's brewing.
Valentine's Day 2023: What's hot and in focus?
People around the world want to give their partners the best gift and plan an unforgettable Valentine's Day for their loved ones. This makes the period around Valentine's a key business season for brands, and marketers want to go all out to bring consumers onboard.
What are consumers looking for in 2023 and what's trending? Our exclusive Contextual Insights are here to provide top data found in Valentine's Day-related articles. The latest insights report by Seedtag is powered by our AI contextual technology, LIZ©, and runs through our worldwide publisher network.
Download the full report now
With our Contextual Insights, you can discover the key areas of consumer interest to enhance your targeting strategy and display ads alongside the most relevant and in-trend premium content around Valentine's Day. These insights will help you ace targeting, gain brand awareness, and enhance customer engagement, boosting overall sales this V-Day.
What are the areas of interest this February 14th?
22% of Valentine's visitors are interested in celebrity content. With 1400 million impressions per month, Celebrities and celebrity romance updates is a category with a wide audience reach.

This is followed by Art & Entertainment with content around TV and DIY specials that gathers 1151 million monthly impressions.
Food & Drink is one of the most common topics around Valentine's Day garnering 560 million impressions per month.
As cities and romantic getaways gain traction around this time, among travel these topics generate the most interest gathering 310 million monthly impressions.
Master targeting: Discover the key interests surrounding Valentine's Day
During the month of love, consumers are focused on certain kinds of content, products, and services. 90% of the visits are focused on just 25% of the content. Marketers need to narrow-down their analysis to understand exactly what interests consumers during the weeks leading up to Valentine's Day.
Here are the top 4 areas of interest this Valentine's Day
A common trend observed around many events and festive seasons, gifting ideas and how-to guides to surprise your partner are always among the most searched topics. Top keywords include flower, perfume, Valentine's card, and jewelry.
Interestingly, 40% of content related to Last Minute Gifters & Uniqueness Seekers is dedicated to Arts & Entertainment.
Valentine's Day Experiences
Many are focused on curating Valentine's Day special plans and unique experiences rather than materialistic gifts. The trending keywords are restaurant, movie, unforgettable experience, and massage.
Valentine's Day Planning (for men)
Readers who are looking for ideas and inspiration to organize romantic Valentine's Day plans for men. The most searched keywords are hotel, romantic dinner plans, and cocktail.
Valentine's Day Planning (for women)
Readers on the lookout for romantic Valentine's Day plans and proposals for women. Some of the top keywords searches are cake, chocolate, dress, and accessories.
Want to know more about what the world is searching for this Valentine's Day? Download our latest report for more insights and keywords to create an impactful 2023 V-Day marketing campaign.
Seedtag x Valentine's: The Valentine's Day Contextual Insights 2023 Report
Explore the contextual universe, improve your marketing results, and build a loyal customer base with our contextual AI technology, LIZ®. For more such insights and details, get in touch.
Improving consumer engagement with contextual advertising
See next