Jun'22·Andrés Auchterlonie·2 MIN
Forging a future-proof advertising strategy: Top 5 reasons to go contextual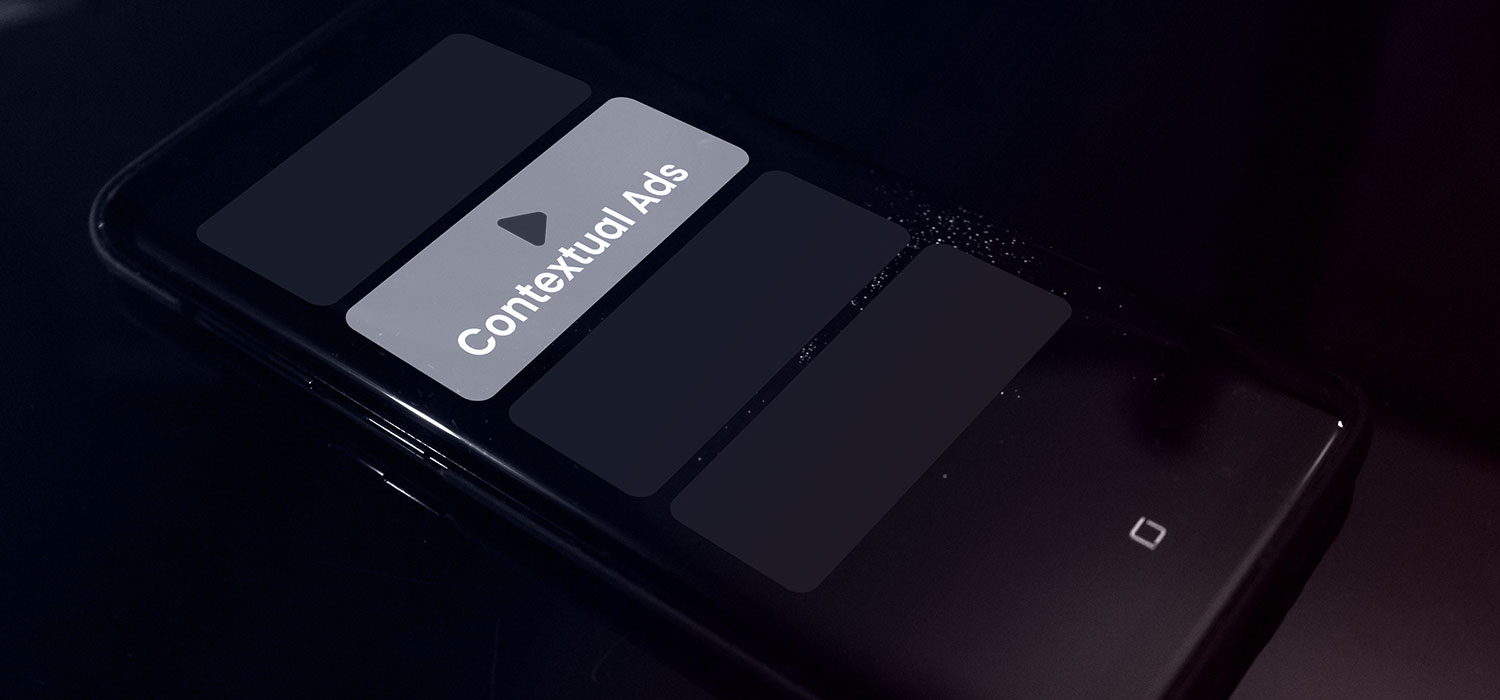 Get the latest news about Contextual Advertising right into your inbox!
The shift to digital began years ago but the pandemic accelerated the move almost overnight. While businesses world-over made the switch to digital practices to stay afloat, ramping up digital marketing efforts formed an integral part of business continuity plans. However, there has been one more critical aspect that has continued to gain prominence in recent times – The war against data and the fight for privacy.
Phasing out of third-party cookies, privacy regulation compliances like GDPR and CCPA, GARM framework adherence, capturing user attention, and crafting a seamless customer experience. While strategizing and launching an ad campaign, advertisers and publishers face multifold challenges.
Contextual Advertising – Fueling the cookieless era
Global leaders and changemakers have already jumped on the bandwagon of going contextual. So, what makes contextual advertising a perfect alternative in the privacy-first world? It's cookieless, ensures data privacy as well as transparency. Checking all the boxes, it is rapidly becoming the strategy of choice among brands.
Growing at a staggering CAGR of 13.3%, the global market for contextual advertising is projected to reach US$335.1 Billion by 2026.
Beyond data privacy, contextual advertising also enables a seamless customer experience. Post analyzing of content and context of the website or article, the ads are rendered as in-content placements, ensuring a non-intrusive experience.
What are the top 5 reasons to go contextual?
Leveraging AI and ML to perform a human-like analysis to understand consumer interests as well as content and context, contextual advertising provides a better overall user experience by placing relevant ads, in a non-intrusive manner, and in sync with the content around it.
Additionally, the relevance also increases click-through rate as the direct and more personalized messaging resonates better with the consumers. User intent coupled with tailored messaging and favorable ad positioning has proved to be advantageous for advertisers. This combination helps in boosting revenues as well.
The ability to explore and maximize on different content forms like images, videos, texts, and integrate brand messaging into the creatives helps capture user attention. In-image, in-video, in-article, or in-screen, the messaging is integrated into relevant content and delivered to users, grabbing user attention faster and increasing ad recall. It also helps brands connect better with the audience as they are more likely to associate with an ad that is relevant to the content they are browsing at that time.
Contextual advertising does not depend on any third-party cookies or personal information (PII) of users. Contextual targeting is solely based on a human-like analysis of the content and context of a website or article, and advanced sentiment analysis to determine user interests and intent.
Establish brand safety and suitability
Compliant with GDPR and CCPA privacy regulations, and the GARM framework, contextual advertising is a win-win for both consumers as well as advertisers. It helps brands evade any inappropriate or sensitive content like terrorisim, hate speech, or sexual content that could have a negative impact on the brand.

A well defined brand safety and suitability framework and in-depth analysis to ensure ads are rendered only alongside categories and content that are compatible with the brand's values and services. Contextual goes beyond just brand safety and ensures brand suitability as well, with its ability to understand nuances and semantically interpret content.
Truly personalized segments
Unlike the traditional segmentation of audiences, contextual advertising goes a step ahead and allows advertisers to maximize opportunities. Creating segments beyond the standard IAB taxonomy makes room for endless segment creation at a highly granular level. This increases ROI as the audience base is thoroughly filtered, eliminating impression wastage.
What are these core benefits of contextual advertising delivering for brands?
The Italian luxury vehicle manufacturer, Maserati relied on contextual advertising to increase views and user engagement across geographies. In Italy alone, the viewability was 70.47% with a 0.99% CTR. Another Spanish car manufacturer, SEAT opted for contextual ads to increase brand awareness. They saw over 228% uplift in brand awareness and +56% increase in purchase intent.
To explore more about contextual advertising, get in touch with us.

5 ways Contextual AI is redefining audience targeting
See next