Jun'22·Andrés Auchterlonie·3 MIN
Advertiser's guide to being CCPA compliant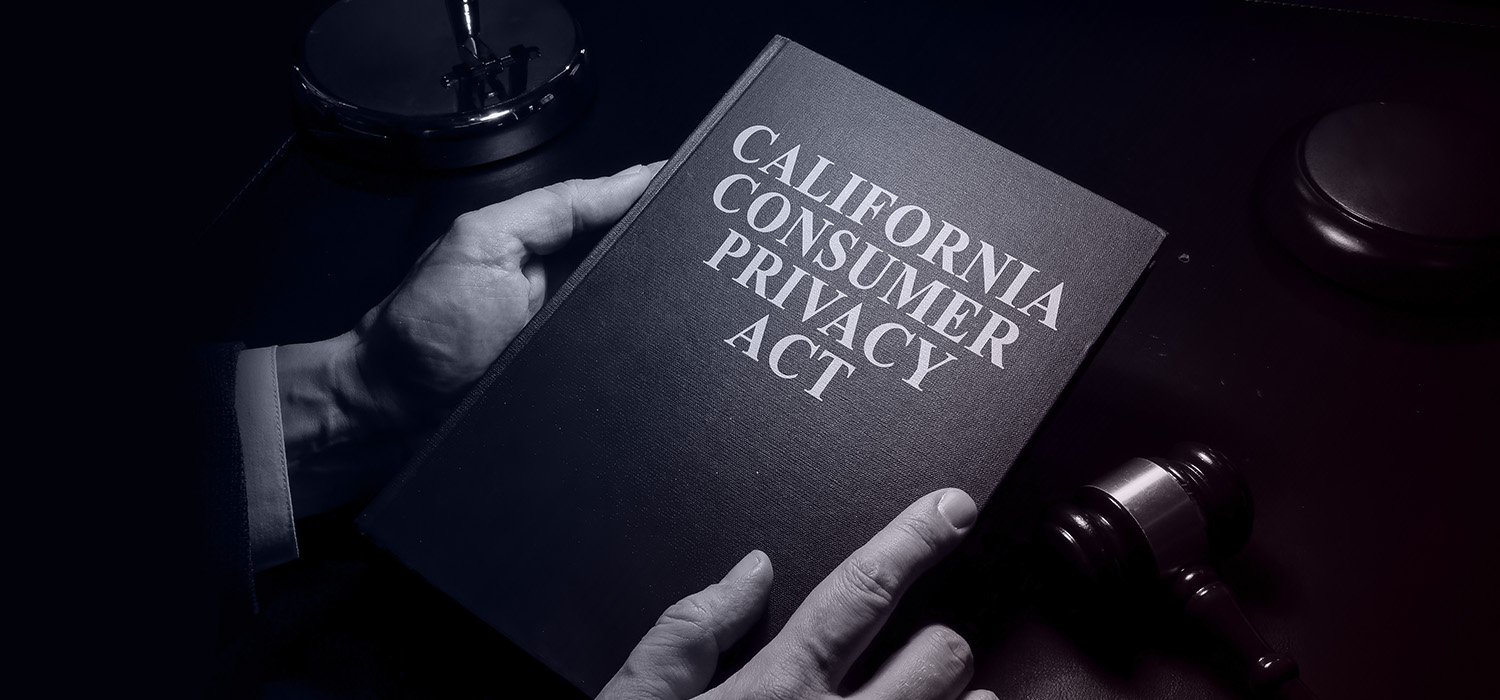 Get the latest news about Contextual Advertising right into your inbox!
Over the past few years, it's not just consumer expectations that have been on the rise. Consumers have also become increasingly protective about their personal information. While the overall customer experience (CX) is an integral metric for business, a factor that plays a determining role on CX is consumer trust. The ability for brands to win their customer's trust has a lot to do with data privacy and transparency.
What makes data privacy a key area of focus for brands in 2022?
46% of consumers feel they have entirely lost control over their personal data.

In the US alone, 92% of internet users are concerned about their privacy.

65% Americans believe that data privacy is one of the biggest challenges being faced globally.
Looking specifically at businesses,
81% consumers believe that the potential risks when businesses collect their personal information outweigh the benefits.

A staggering 79% of Americans are concerned about how brands are using their personal data.

And 88% of consumers have directly equated their willingness to share data, to brand trust and transparency.
Data – Forbes
We're certain those numbers justify why strategizing and investing in data privacy is a top priority for businesses worldwide. The need for data privacy and security is not just a mere consumer demand today, but an absolute necessity as cyber crimes grow at an exponential rate.
The California Consumer Privacy Act
The California Consumer Privacy Act (CCPA), is the first-of-its-kind data privacy law formulated in the state of California. Created in 2018, the law was implemented to give consumers more control over their personal information. The state-wide law regulates how global businesses handle the personal data of California residents.
Similar to GDPR, CCPA also aims at regulating how businesses use and share consumer information, to protect their personal data and privacy. The law states that all businesses must provide consumers:
Details about what personal information is being collected

How this information is planned to be used

Option for consumers to opt-out

Access a copy of their personal information, if requested
If a resident falls prey to a privacy breach, under the CCPA they can legally sue the business for damages.
CCPA compliance
Your business does not need to have an office in the state for the law to apply to you. The law states that any for-profit company that falls into any of the following categories must be CCPA compliant:

Conducts any form of business in the state of California

Collects personal information of residents

Has a gross revenue of over $25 million

Collects personal information of more than 50,000 residents annually

Earns 50% or more of its annual revenue by selling personal data

Shares common branding with a company that falls under CCPA
How to be CCPA compliant?
Much like your cookie policy, your website must trigger a notification informing users about the data being collected, where this information is being gathered from, and how this data will be used, and third parties it will be shared with. In addition to disclosing these details, customers must be given an option to opt-out as well.
CCPA's impact on the advertising world
Any new law or change in the web world has an impact on ad strategies. For example, the elimination of third-party cookies has created a buzz among advertisers and publishers, to look for alternatives that put data privacy first. Much like that, there are alternative advertising strategies that can ensure you do not violate the CCPA, but still have effective communications through ads.
Leveragingzero-party data is one such technique where the customers directly provide details like purchase intent, preferred modes of communication, personal details, etc. Similar to zero-party data, first-party data is another effective means that does not violate privacy. First-party data also collects data directly from customers based on their online behavior and browsing trends, with their knowledge.
Another approach that is gaining popularity today is contextual advertising. A smarter and more effective way of reaching out to customers, by seamlessly integrating with the content and context of the webpage it is displayed on.
That's not all. With its inbuilt AI capabilities, contextual advertising performs a human-like analysis of various elements of content ranging from text and images to page quality, relevance, and categorization.
​​In November 2019, The Global Alliance for Responsible Media releasedGARM: Brand Safety Floor + Suitability Framework, a set of shared principles that focused on unified categorization of harmful content across the advertising industry. The framework was a standard that was developed to help brands better understand and define their brand safety and suitability needs.
Contextual advertising allows brands to incorporate the GRAM framework, thus enabling them to overcome the challenges of implementing universal brand safety standards. With a clear and definitive framework, brands can safely lauch their ad campaigns while evading sensitive content categories such as explicit sexual content, piracy, hate speech, obscenity and profanity, terriorsim, and spam.
The advanced strategy helps brands –

Avoid displaying ads alongside any inappropriate content that could negatively impact brand value

Ensures targeting relevant categories that are compatible with the brand's products or services and their unique nuances
This helps elevate the focus on brand safety and suitability.
What makes contextual advertising the next big bet?
Analysis of both content and context

AI based context mapping

Brand safety and suitability

In-content placements that capture user attention

Non-intrusive ads that ensure a seamless user experience
Most importantly, relevant ads that do not violate consumer privacy!
Europe's popular travel company Eurail leveraged contextual strategy to bolster awareness in the USA and achieved over 56% increase in online ad recall, while the leading multinational consumer goods manufacturer Unilever saw a massive 40% uplift in unaided brand awareness.
With our exceptional contextual AI technology and unique program Seedtag LAB, we are enabling global brands to make the switch to the new era of privacy-first, brand safe advertising. Get in touch with us to know more.
Why do brands need to worry about the attention they are driving?
See next