Nov'22·Andrés Auchterlonie·4 MIN
Cookieless Black Friday: Understanding the super saving event and audience preferences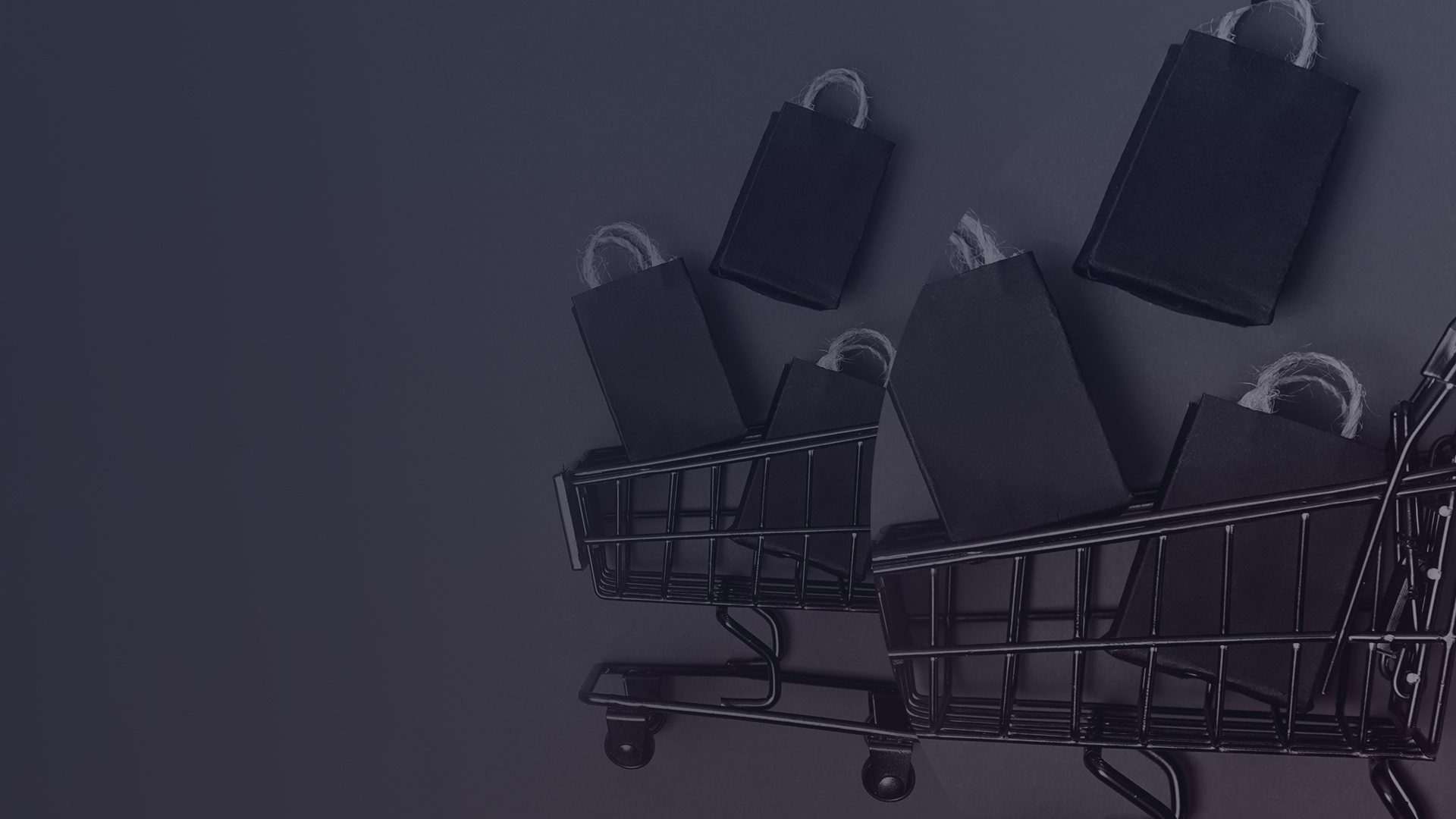 Get the latest news about Contextual Advertising right into your inbox!
Imagine being the brand manager for this super chic brand, waiting for this time of the year with all the marketing budget, strategy and creatives to engage your consumers. Armed with the tools and creatives, you bombard your prospects with every persuasion technique. But the results are full of irrelevant form fills, high dropouts and low conversion rates. You had it all going for you – budget, timing, products, creatives and plan but still, something was amiss.
Advertising without accurate insights is like throwing darts in the dark. Your success is dependent on chance. But it doesn't have to be like that. Our insights machine has turned up the ante to bring valuable data-driven intelligence to maximize your advertising strategy this black Friday.
So, let's go decoding!
Mirror Mirror On the wall, One Insight That Works For All
Unfortunately, there is none. Black Friday brings together a variety of shoppers, giving a false impression that ads targeted at them would work anyway. But the truth is far from reality. Your campaigns must be more balanced if they are to target the right prospects. If the timing is incorrect, your engagement may not show significant results, and if the messaging is not customized as per the momentum leading up to the event, it will end up in meager returns.
Only Fact No Fiction/ This Time Last Year
Here are some interesting statistics about the shopping frenzy of Black Friday as highlighted in Klarna 2021, Adobe Analytics 2021 report
Did you know the amount by which consumer spending on Cyber Monday beat Black Friday in 2021 - $1.8 billion
About 56% of all Black Friday shopping was to happen online
34% of worldwide searches came from US and Germany combined in 2021 (as per Semrush May 2022)
47% of German consumers wanted to shop on Black Friday and Cyber Monday in 2021.
Little wonder Black Friday is the most awaited day of the year for consumers and brands alike.
Discover Their Moods. Know Their Swings
Only some visitors are your prospect. Only some prospects become your consumer. Hence, it is uber important to know whom to target and how.
Move over the famous five and seven wonders; we bring to you the Super 6 and their turn on using the insights from our Publisher network:
Impulsive Buyers – They are in the zone to buy with an interest as high as 4.8 times in topics around Cyber Monday. They need the cue at the right place and time (read contextually relevant). Technology (with about 40% of related content mentioning discounts), beauty (with content focusing on Christmas makeups and advent calendars), and fashion (with content talking about branded Black Friday discounts) are mostly their interest areas. Keywords to target here - best, quality, pro, product selection, compatibility, finding the best products, and shopping guides.
Sustainable Consumers – All their buys have a positive impact on the planet. So, be it fashion, travel, or technology, if you want to pitch them, structure your content around eco-friendly themes. Generally, sustainable products are commonly portrayed (73% more than average) in the best product lists. So, if you curate your content mix with keywords like initiative, planet, material, innovation, sustainable, ecological, recycled, nature, and carbon footprint - your content will have a higher probability of being noticed and engaged with by this group of consumers.
Online Shoppers – These are the omnipresent shoppers spread across the shopping universe because of their love for gifting (with 5.8 times more interest in this category than average). Content highlighting gifting specifics is a big hit in this group. At the same time, fashion (about 4 times more interest than average) and technology (about 1.6 times more interest than average) are their top search intent. Aim for keywords like e-commerce, online shopping, Christmas season, exclusive deals, social media trend, webpage, and out-of-stock to improve your content ranking further.
Bargain Hunters – Deals are their turn-on, especially for Black Friday. What's even more interesting for this group is that among the Black Friday content, articles related to this group's interest are 35 times more common than in the rest of the content. Technology (53%) shows up as a specially relevant category for this category together with Fashion Shopping (31%

)

. Go for keywords like best deals, discount, Black Friday, Cyber Monday, promotion, bes

t

price, and household appliances.
Fashionistas – As the name suggests, any content about fashion and its different angles would interest this group. Beauty and fashion are their go-to content areas. Their searches include keywords around the red carpet, styling, cosmetics, eye shadow, natural care, moisturizer, fashion trend, eyeliner, and manicure

.

Tech Savvy – Watch your jargon when you prepare content for this group since this is one of the most active Black Friday shopping enthusiasts. Tech Savvy-related articles are 2.7 times more common among Black Friday content

.

Their content focuses on the latest trends in the tech world, from releases to reviews and best deals, so focus on keywords like review and opinion, processor, mid-range, operative system, software, and megapixels.
Key topics that attract the attention of this audience:
Smartphones & Gadgets: "fast" (55%), "tiny" (33%), and "cheap".
Sound & Video: "compatible" (38%), "wireless" (27%), and powerful (25%).
Decoding the search intent
Knowing the different types of consumers would help you to create buyer personas for your campaigns. But this alone isn't sufficient for a well-targeted engagement plan. So, we dig deeper into the types of topics using the insights shared by our Global publisher Network 2021 to help you with exact topic areas to align your ads.
Technology - Topics related to smartphones, wearables, audio devices, TVs and computers
Food & Drink - Restaurants and takeaway places, together with recipes and tips for better nutrition
Travel - Information about places to visit, such as countries, natural landscapes as well as nightlife plans
Fashion - Content about clothing, accessories and celebrity trends and style
Beauty - Personal care and makeup, focusing on tips and products with special specifications
This Works. That Doesn't
Now that we have our shoppers segregated into different personas based on their shopping and content consumption patterns, it is interesting to note that fashion, technology and travel are among the most famous content consumed by Black Friday Shoppers. So aligning your advertising campaign with relevant topics in these areas would help you with a broader reach and increased interest and engagement. But that brings us to the next piece in this puzzle – the timing of content consumption.
Strike When It's Hot
The insights from the publisher's network and google trends for 2021 reveal that the Black Friday shopping interest starts as early as six weeks before the event, with content browsing primarily for gifting and discount purposes. However, advertisers get an extra window of opportunity in the form of FIFA World Cup Qatar 2022, which began on 21st Nov. Usually, such significant football events attract unusually high consumer interest right from 15 days before the event and leading up to the finals.
Now that you know
Start early to seize the peaks in interest.
Pace your campaign evenly throughout the period running up to Black Friday sales instead of concentrating on the last few days. The period between Black Friday and Cyber Monday generates the maximum interest and is often the point when most consumers are looking for cues to make the final purchase decision.
Customize your messages to maximize impact and boost results.
Use these insights to segregate your prospects more precisely and run a well-targeted campaign to engage with the prospects in their universe of interest.
Data driven creative strategies to follow in a cookieless future
See next