Jan'23·Andrés Auchterlonie·3 MIN
How to ensure brand safety in the metaverse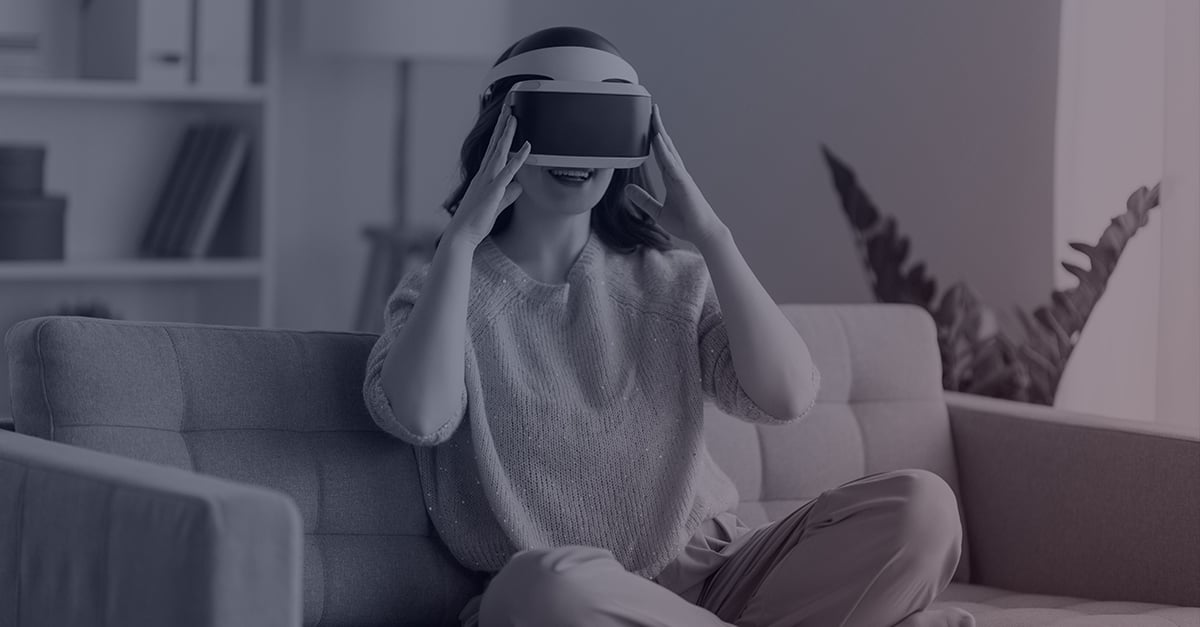 Get the latest news about Contextual Advertising right into your inbox!
Forbes magazine put 'The Metaverse' among their top 10 technology trends that everyone needs to prepare for in 2023. Given the pace of adoption by global brands like Nike, Adidas, Prada, Louis Vuitton and others, there is a high amount of peer pressure (and skepticism) on companies across the spectrum to actively begin investing in the metaverse in some form this year. McKinsey estimates that companies spent more than $120 billion in 2022 on the metaverse, and global investments could hit around $5 trillion by 2030.
Almost 95% of the big brands active on the metaverse are luxury, apparel and consumer brands leveraging the space to run marketing experiences. While it is tempting to jump headfirst into the metaverse by simply looking at all the big names in the room, it's paramount for brands to understand what the metaverse can offer them and its impact on brand safety.
While most of the brand safety rules are the same in the metaverse as they are for other internet-based platforms, the unknown brings challenges.
The biggest challenge for brands in the metaverse would be controlling whom they associate with. Avoiding association with hate speech or bad actors, engaging with disingenuous people when it comes to selling NFTs or digital real estate, protecting consumers from cyberbullying, and more are going to be some of the immediate challenges when it comes to brand safety.
For example, when McDonald's reintroduced the McRib, they also launched a celebratory NFT collection. Later, it was found to contain a racial slur within an early blockchain transaction in the collection's smart contract. The brand learnt the hard way the role of technology and how brand safety measures needed to be tweaked for the metaverse.
The metaverse is an unregulated environment, and brand managers must learn how audiences respond and how things work. Ensuring brand safety is especially important in the metaverse, as virtual experiences and interactions can be more immersive and potentially impact users more than traditional online spaces. There are still some steps that businesses can take when it comes to brand safety while exploring the metaverse -
Clearly define and communicate brand guidelines - It is essential for companies to clearly define their brand values and expectations for how their brand is represented in the metaverse. This will help maintain brand safety in virtual and augmented reality experiences.
Register your trademarks and define licensing– Ensuring legal rights to control your brand is vital, especially in a world one does not understand. Defining how others can use brand elements will help define where the brand is seen. Nike has already filed several new trademarks that indicate its intent to make and sell virtual Nike-branded sneakers and apparel. Brands that fail to legally state how and where their logos or assets can be used will invest more to clear the damage.
Partner with established metaverse platforms – Web 3 platforms like Minecraft, Roblox, Decentraland or The Sandbox, while in their early stages, have procedures in place that include human and technology intervention to filter out harmful content. Working with more established platforms already hosting big global brands can bring in some form of control regarding user-generated content or avatars.
Brand suitability will play a key role – The challenges of ads and contextual content in the current internet world will also be reflected in the metaverse. Brands looking to advertise merely on forums like Fortnite must understand the adjoining content and context. We're still in the early days for a fully-fledged digital advertising ecosystem for the metaverse.
Monitor your digital footprint – Brands need to use smart contracts, which are pieces of code stored on the blockchain that define the rules of engagement within that community. Access to the virtual space is a privilege granted only to those who meet all the conditions.
Data privacy and transparency will rule the roost – There are concerns about the sheer volume of data that the metaverse will create on its users, such as biometrics. Brands must continue to communicate with consumers what is being captured and what they are getting in return.
While one can't deny that the hype around the metaverse is quite natural, managing brand safety in the metaverse will present some unique challenges due to virtual and augmented reality's immersive and interactive nature. We are all learning what it can do and how it can be used and misused. The current rules of engagement regarding brand safety need to be modified for the metaverse. We at Seedtag are helping brands understand what the metaverse can do for them and help them navigate their journey to the new world of the metaverse.
User experience in 2023: How should advertisers and publishers prepare
See next