Dec'22·Andrés Auchterlonie·3 MIN
Jingle all the way with the Seedtag holiday season 2022 contextual insights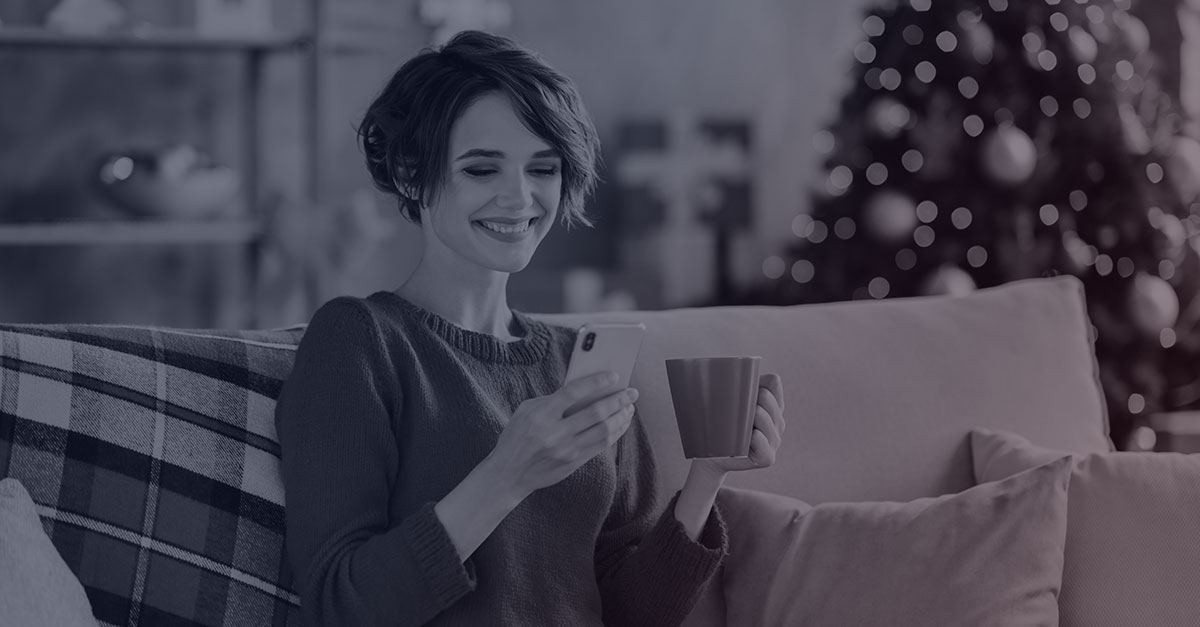 Get the latest news about Contextual Advertising right into your inbox!
Cue It's Christmas time in the city….well, almost. It's that time of the year again - Carols, Mariah Carey, Wham, Home Alone, and of course, presents!
The festive spirits are high - Finding the perfect gifts for friends and family, curating travel plans, and holiday shopping are on the mind. Buyer patterns have changed over the years as more shoppers are finishing their holiday shopping in early November, as opposed to later in the month or in December. This helps them avoid inventory and supply chain issues that are common around the holidays.
In 2022, the primary driving factor is inflation. With the turbulence in the economy, possibilities of a recession, and prices skyrocketing, this year's holiday shopping will see some significant changes. While the primary motivating factor driving early purchases will be inflation, brand loyalty will see a significant dip as half of all holiday buyers are expected to opt for alternatives due to price sensitivity. Luxury brands, grocery, and department stores are most likely to take the hit.
Fret not, our very own Seedtag Santa is letting you in on some secrets to ensure all things merry and happy.
Insights from our Seedtag Publisher Network, November 2021 - January 2022 lets you in on all the topics of interest this Christmas season and the types of audiences, to help you craft a successful holiday marketing campaign and boost sales.
What are the top 5 areas of interest this holiday season?
Technology
Media content around Christmas time is strongly focused around comparison articles (10%), product launches (20%), and reviews (+40%). Audio devices, laptops, and TVs are the main topics that drive attention in this category. Some of the main keywords are battery life, soundbar, digital camera, drone, wireless earbuds, and dolby atmos.
Beauty
Skincare, hairstyles, and makeup are the most searched topics in this segment. 7% of beauty articles discuss social media trends and their virality. In this kind of content, there is a significant connection to the appearance of celebrities (15%).
Keywords in this territory include moisturizer, natural products, cruelty free, sensitive skin, hair color, makeup, and beauty influencer.
Food & Drink
The interest for this territory grows greatly during Christmas and New Year as people focus on content related to restaurant recommendations and recipes. Alcoholic drinks are more than twice as common in high interest content and the topics of interest are places to go, sweets, and Christmas recipes. Keywords include preparation step, slow cooker, Michelin star, authentic meal, culinary, and cocktail preparation.
Style & Fashion
Sporting gear and celebrity fashion are the topics that attract attention in this territory and some of the keywords are winter collection, outfit, wardrobe, accessory, midi, jewelry, shopping center, and diamond ring. People search for new trends and deals on clothing to be Winter and Christmas celebrations ready.
Travel
Topics attracting attention in this territory are international travel, local activities, and Christmas plans as readers are interested in content not only around visiting other countries, but also discovering things to do in their own cities.
Want to know more about the top keywords and details about these personas? Download our exclusive Seedtag x Christmas: The Holiday Season 2022 Contextual Insights now. Download the Insights now
Target personas: Who are the key target audiences for 2022 holiday campaigns?
These groups of people are really attracted to content that focuses on gift ideas and shopping for others. For gifting ads, articles about Christmas are ideal. The articles about gifting and Christmas have 11% more chances of being among the most visited content in comparison to articles about general gifting. Among gifting content, jewelry (23%) and toys (20%) are popular, while Christmas markets are a popular choice among people looking for special gifts (34%).
These are folks who consume articles related not just to tourism, but fun festive activities like Christmas markets, restaurants, and decorative city lights. The articles attracting interest are 24% more likely to be among the top read ones. Among these articles 15% of them mention Christmas lights and 13% Christmas markets.
These are the environment-friendly readers who care for the environment, especially when it comes to product manufacturing and vacation travel. This interest overlaps with Travel in local and sustainable actions and projects, highlighting cities that are developing their natural spaces. Main topics are 30% recycled fabric, especially for dresses and 11% around celebrities wearing and talking about this trend.
After Christmas, users' interest in content related to fitness and health starts to grow, primarily towards weight loss and new years' goals. Articles of interest here, 59% mention fitness, 47% workout and 47% gym, proteins show up in 40% of the nutrition articles, and weight loss in 38% Earbuds and smartwatches are technology topics of interest.
With high competition among brands for users' attention, there is a certain group of people that focus primarily on reaching the best deals. Content related to this interest is 34% more common among top interest articles. Tech and beauty have the strongest connection with deals, and 67% of the articles discussing beauty deals are among the 25% articles with the most visits during this period.
For more details on consumers' holiday interest patterns and creative festive campaign samples, download all the insights here.
Seedtag x Christmas: The Holiday Season 2022 Contextual Insights
74% of consumers like to see ads that match the content they are viewing. How do you win the attention battle whilst being respectful of consumer privacy? Our Contextual Intelligence, LIZ®, helps you connect with your audience, in real time., through relevant content that aligns with their areas of interests.
We help you identify the most relevant territories and create impactful campaigns that deliver 6x engagement rates, 3x brand favorability, and 2x click-through rates, all without the use of any third-party cookies.
Interested in developing an effective 360° contextual strategy for Christmas? Explore our exclusive data driven content strategy program Seedtag LAB.
Cookieless Black Friday: Understanding the super saving event and audience preferences
See next