Nov'22·Andrés Auchterlonie·2 MIN
Top reasons why brands are relying on contextual advertising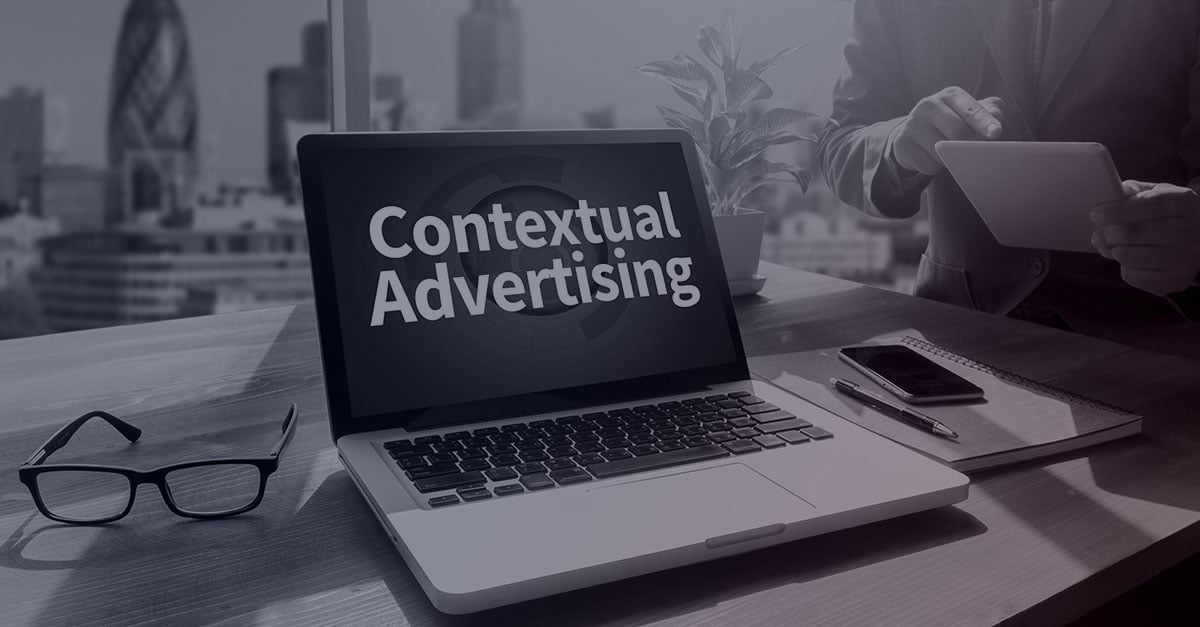 Get the latest news about Contextual Advertising right into your inbox!
Beyond just the phase out of third-party cookies, the advertising industry has been seeing a steady rise in customers seeking new-age brand and browsing experiences. Contextual advertising checks off two important boxes - context and privacy, making a much-awaited comeback as a preferred advertising strategy today.
According to a study, contextual targeting increases purchase intent by 63%. Consumers targeted at the contextual level are 83% more likely to recommend a product and the study saw a 40% rise in the overall brand favorability.
What are the key areas that contextual advertising aces, making it the preferred choice of global brands?
Relevance is everything
Today's customers demand a seamless experience without any irrelevant ads hampering their browsing. With contextual, brands are always 'relevant' where they appear because their ads are 'in-context'. For example, ads of a new farmhouse open for close-knit weddings featuring alongside bridal content would be an ideal fit as against content around sports or healthcare. By leveraging the power of Artificial Intelligence (AI) and Machine Learning (ML), contextual AI understands the content and context of pages, and ensures ads reach the desired target audience. This brings the right traffic to a brand's page, and leads that are relevant, increasing ROI on advertising dollar spends.
Flawless, non-intrusive customer experiences
Another factor that hampers user experience is the intrusiveness of ads. Pop-ups or invasive ads that break the flow of a customer browsing through an article or webpage bring down a brand's favorability, more so where these ads are unrelated to their topic or area of interest. Contextual ads offer a suite of in-content ad placements like in-image and in-video that capture user attention faster and have the ability to retain it for a longer time span. Based on the type of content, a brand can choose to integrate its messaging into the right design form to maximize viewability and ad recall, without disrupting a user's browsing experience.
Bang for the buck
While brands are looking to opt for strategies that appeal to the new-gen customers, they are also constantly aiming to optimize by making the switch to a cost-effective solution. Behavioral ads that are heavily reliant on huge volumes of data that are expensive to aggregate. Businesses need to collect, analyze, and develop a report based on the data to leverage it effectively. Contextual advertising relies on AI and delivers ads on relevant websites that target the desired audiences without the use of cookies, making it an economical and reliable alternative.
Ranking high on brand safety and brand suitability
Compliance with data privacy regulations like GDPR and CCPA, being aware of sensitive or potentially harmful content like hate speech, spam, or explicit content, and avoiding those pages are critical for a brand to ensure their ads render on the right pages. While contextual ads comply with all global regulations, contextual AI's ability to analyze both content and context helps brands level up their strategy as it gives them an ad space that truly aligns with brand vision and messaging.
Contextual advertising offers the highest levels of brand safety and suitability by avoiding all inappropriate content and displaying ads alongside content that aligns with the brand's values.
Personalized and privacy-centric
Contextual ads connect with users directly and on a personal level as they align with their interests. With endless capabilities to build personalized segments that reach the desired target audience, ads can be delivered at a highly granular level, giving brands the ability to build segments beyond just the standard IAB taxonomy.
The ability to understand language nuances and semantically interpret editorial content empowers brands to deliver winning ad strategies, without relying on any third-party data that violates customer privacy. Users engage better with contextual ads as they have a personal connection, increasing customer attention and engagement.
According to a report, in terms of attentive seconds per thousand impressions delivered, APM score – Seedtag ads drive a total of 2,766 seconds per thousand delivered, which is 3.3x higher than IAB standard units and 37% more compared to social media ads. To know more about Seedtag's contextual offering, get in touch with our experts.
Benefits of implementing programmatic OOH advertising in your business
See next